CBD and stress relief connected with each other. Stress has become an inevitable part of modern life, affecting millions worldwide. While there are various methods to manage stress, CBD, short for cannabidiol, has gained immense popularity for its potential to offer natural stress relief. In this article, we will delve into the world of CBD and explore its calming effects on the human body and mind.
What is CBD?
CBD is one of the many chemical compounds found in the cannabis plant. Unlike its infamous cousin, THC (tetrahydrocannabinol), CBD does not produce psychoactive effects. Instead, it interacts with the body's endocannabinoid system, which plays a crucial role in maintaining homeostasis and promoting overall well-being.
The Science Behind CBD and Stress Relief
How CBD Interacts with the Endocannabinoid System
The endocannabinoid system consists of receptors spread throughout the body, including the brain, nervous system, and immune system. CBD binds to these receptors, particularly the CB1 and CB2 receptors, influencing various physiological processes, including stress response.
CBD's Effect on Neurotransmitters
CBD's interaction with neurotransmitters like serotonin and GABA (gamma-aminobutyric acid) contributes to its stress-relieving properties. By increasing serotonin levels, CBD can help regulate mood and reduce anxiety. Simultaneously, its interaction with GABA receptors promotes relaxation and tranquility.
Reducing Cortisol Levels
Cortisol, known as the stress hormone, is responsible for the body's fight-or-flight response. Prolonged periods of stress can lead to elevated cortisol levels, which can negatively impact health. CBD has shown potential in reducing cortisol levels, providing a natural way to combat stress.
CBD and Stress Relief
Various CBD products are available in the market, each offering unique benefits for stress relief. Some popular options include
Read More:https://www.healthline.com/health/cbd-for-stress
CBD Oil
CBD oil is one of the most versatile and widely used CBD products. It is typically taken sublingually, allowing for fast absorption and quick relief from stress and anxiety.
CBD Edibles
CBD-infused edibles, such as gummies or chocolates, offer a tasty and discreet way to consume CBD. They provide a longer-lasting effect, making them suitable for managing stress throughout the day.
CBD Topicals
CBD topicals, such as creams and balms, are designed to be applied directly to the skin. They may help alleviate localized stress-related tension and discomfort.
CBD Vape Products
Vaping CBD provides the fastest onset of effects, making it an option for those seeking immediate relief from acute stressors.
Choosing the Right CBD Product for Stress Relief
When selecting a CBD product for stress relief, several factors should be considered:
Dosage Considerations
Start with a low dosage and gradually increase until the desired effects are achieved. It is essential to find the right balance for individual needs.
Product Potency and Purity
Ensure that the chosen CBD product comes from a reputable source and undergoes third-party lab testing for purity and potency.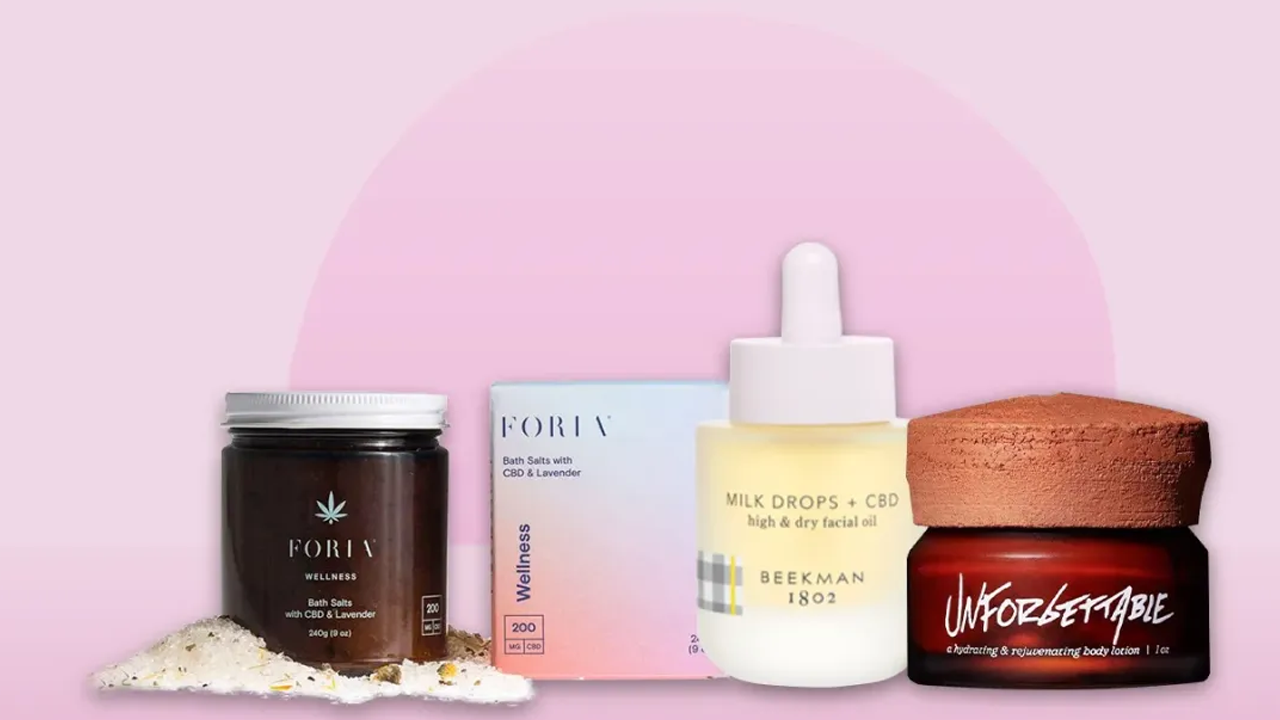 Third-Party Lab Testing
Third-party lab testing provides transparency and ensures that the product contains the advertised amount of CBD without harmful contaminants.
Using CBD Safely and Effectively
To use CBD safely and effectively for stress relief:
Start Low and Go Slow
Begin with a low dose and observe how your body responds before adjusting the dosage.
Consulting with a Healthcare Professional
If you are on any medications or have underlying health conditions, consult with a healthcare professional before incorporating CBD into your stress management routine.
Avoiding CBD Interactions
Be aware of potential drug interactions when using CBD alongside other medications.
Real-Life Success Stories: CBD and Stress Relief
Numerous individuals have experienced positive results with CBD for stress relief. Here are some personal testimonials:
CBD and Anxiety: Unraveling the Connection
Anxiety is closely linked to stress, and CBD has shown promise in managing anxiety-related symptoms.
CBD vs. Prescription Medications
While prescription medications are available for anxiety, some individuals prefer the natural approach that CBD offers, as it tends to have fewer side effects.
Managing Anxiety with CBD
CBD can help individuals cope with anxious thoughts and feelings, promoting a sense of calmness and relaxation.
The Future of CBD and Stress Relief Research
The research on CBD and stress relief is still in its early stages, but ongoing studies have shown promising results. As scientists continue to explore the potential benefits of CBD, we can expect more insights into its role in stress management.
Read More :Top 10 Best Benefit of CBD for Stress Relief and Anxiety – 2023
FAQs about CBD and Stress Relief
 CBD legal?
Yes, CBD derived from hemp with less than 0.3% THC is legal in many countries.
Will CBD make me feel high?
No, CBD is non-psychoactive and does not induce a "high."
How quickly does CBD work for stress relief?
The onset of CBD's effects varies depending on the consumption method but can be felt within 15-60 minutes.
Can I use CBD alongside my medications?
It's essential to consult with a healthcare professional to ensure there are no interactions with your current medications.
Can CBD help with chronic stress?
CBD has shown potential in managing both acute and chronic stress, but individual responses may vary.
Conclusion
CBD offers a promising natural solution for stress relief, thanks to its interaction with the endocannabinoid system and its impact on neurotransmitters. With various CBD products available, individuals can find a suitable option for their stress management needs. However, it is crucial to use CBD safely and consult with a healthcare professional if necessary. As research on CBD and stress relief continues to advance, we can look forward to even more comprehensive ways of harnessing the potential of CBD for a calmer and more relaxed life.